With the support of CIS, our students stay in school, graduate and go on to bright futures. They all have a story about their journey to who they are today. Alumnus James shares his.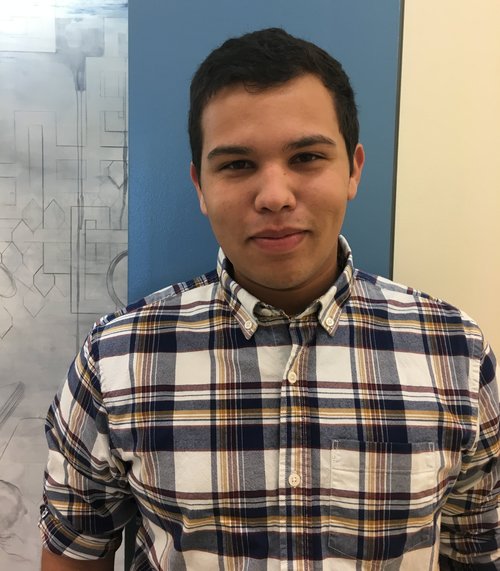 Going into middle school, I did not know what to expect to be different than elementary school except that I would be in a bigger school with harder classes. I was the youngest sibling of four, and since the age of two, I was being raised without a father. That was a challenge in itself.
I started working with CIS, but I did not expect much to come out of it. I visited the CIS office just because my friend did. In 7th grade, I was not thinking about college, and I didn't even really know what college was. The only college I was aware of was Texas A&M University, and only because we watched them play football every Saturday on television. When I was told I was being taken on a college tour by Communities In Schools to Stephen F. Austin State University in Nacogdoches, I did not know what that meant. We took the tour, and I fell in love with the campus and the idea of going to college after high school. Before that, I really didn't know what college was or who even went to college at the time. I was set on going to SFA. At that time, I didn't know there were more options out there in the future. I thought that once someone graduated high school that was it. Going through middle school and high school, I found more colleges and more options to further my education. In 8th grade, I discovered what I wanted to do with my life – criminal justice. Not only because I watched Law and Order almost every day, but it also seemed like an interesting field. I found it interesting to learn how the criminal justice system and the court system worked here in the United States.
Throughout high school, there was one challenge that was always brought to my attention – students being raised by a single parent. Growing up, it seemed I was the only one in my group of friends who did not have a father in my life. I always heard, "my dad did this for me." Or "My dad took me here." I did not even know where my father even was. In high school, I would always hear of how much trouble single-parent kids would grow up to be. How they hardly grew up to be anything. I shook those off. I said to myself, "I think it's time to shock the world and prove that I can accomplish what I want in my life." Fighting through personal battles and struggles and watching my mom struggle to make ends meet, I overcame all the negatives. My Communities In Schools site coordinator, Ms. Dolores Perez, helped me through because she made sure I stayed on track and if I slacked just a little, she made sure everything was ok.
I am currently a junior at The University of Texas at San Antonio studying Criminal Justice and Public Administration. Starting out was tough for someone like me who grew up in a small East Texas town. I was transitioning from a small town of 36,000 residents to a college campus with 30,000 students and a city of almost 1.5 million people. My classes of 20 students in high school turned to lecture halls with up to 350 students. Meeting new people was something that I had never been the best at; I tended to keep to myself and just never really talked to anyone. CIS helped change that. They motivated me to get out of my shell by introducing me to a new group of people and start talking to my peers not just in CIS, but outside the program. That trickled into college. It was a place where I didn't know anybody from my hometown, and I didn't have anyone telling me to start talking to people and making friends. For the first two weeks, I was walking to class by myself, eating by myself and going out by myself. After those two weeks, I finally decided that it was time to start talking to people and make friends. That right there was the best decision I ever made. I have made friendships that I feel are going to last far beyond college graduation.
CIS has helped shape me to who I am today and I could not be more grateful. I want to make sure that every person gets a chance to succeed and follow their dreams. 
-January 2017