Struggling to balance his books and basketball, Damari's site coordinator helped him realize his potential and find his path to success.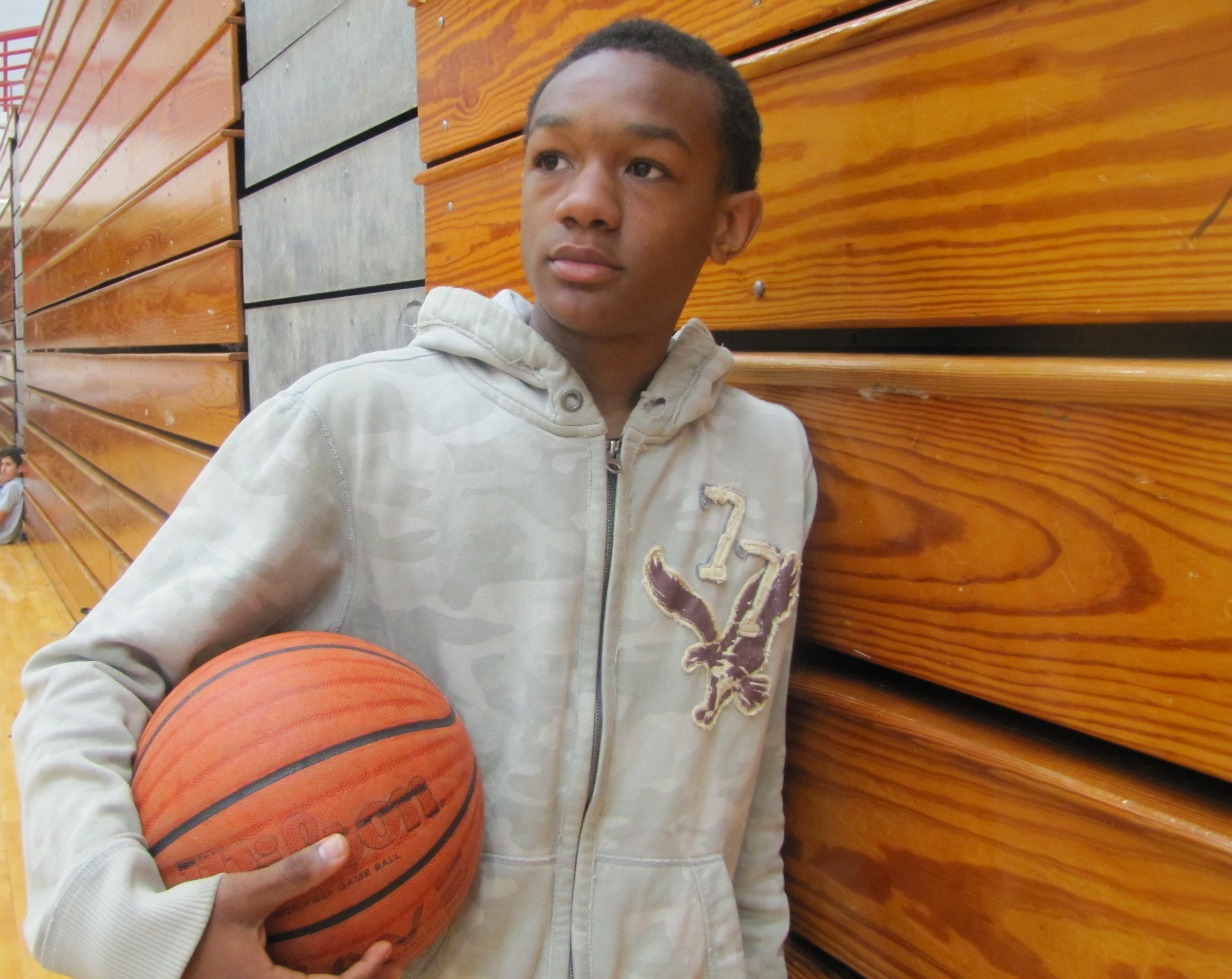 Entering Atlanta's Tri-Cities High School for the first time, Damari was expecting something similar to middle school - that his basketball team would be his world. But he quickly learned that his course work would be more intense than previous years and would requires a bit more focus and concentration.
Early in the basketball season, he got an injury that forced him to sit on the bench and when his coach told him that he would have to get his grades up to stay on the team, the combination spurred Damari to quit the team. With basketball no longer the center of his life, he started to really slip in school, talking back to teachers and not taking his academics seriously. His mother says that she received phone calls from his teachers and that there was a constant sense of frustration.
Fortunately, he was put into a class where he would meet CIS site coordinator La'Vonna Taylor. Ms. Taylor quickly noticed Damari's challenge: "Sometimes a young person can become so disappointed that they give up. He hadn't had a lot of hard knocks, so he wasn't as determined to come back."
Damari took note of how eager Ms. Taylor was to get him to participate and how encouraging she was – it almost caught him off guard. When she described CIS and brought up the possibility of Damari joining, he agreed to give it a try. "I liked how everything was set up," he says. "It wasn't going to be hard. It was going to be fun and low pressure."
Ms. Taylor opened up a whole new world for Damari. She involved his parents, engaged him in one-on-one discussions and small group work and looked out for him when she noticed potential trouble. According to Damari, "Sometimes I wanted to sit in with people that I wasn't supposed to sit in with and she would call me out saying, 'You know you're not supposed to be doing that.'" She helped him explore a world outside of basketball, working on community service projects and going on college tours to places like Kennesaw State University.
Damari learned to straighten himself out and after apologizing to his coach, ended up back on the basketball team. Damari's mother feels that his site coordinator really broke through to him. "La'Vonna is a wonderful person for even seeing Damari as a good child after everything he's been through. Only a special person with a special kind of love can see what's on the inside of someone."
Today, Damari is a bona fide success story. His efforts in CIS took him from failing four classes to passing three and his classroom behavior has completely transformed. He was recognized as the top high school student by Communities In Schools of Atlanta's "Choose Success" program and his story was featured on the evening news. He's still a star basketball player, but he's also a member of the cross country team and assists his math teacher with creating class materials. His plan is to play basketball and study sports medicine at the University of Georgia, a path he's not sure if he would be on without Ms. Taylor.
"If I didn't participate in CIS, I would still be acting the same way as I did that first year: being childish, joking around in class and not taking stuff seriously." 
- December 2016
Click here if you'd like to donate to Communities In Schools to help students like Damari.