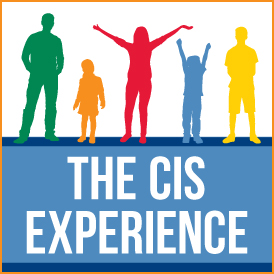 We kicked off the beginning of the 2015-2016 school year, highlighting several amazing students from across the country. These students shared their stories and allowed us to take a deeper dive into their lives, their challenges, successes and special moments.
One of Logen's key highlights of the school year was being chosen as a Glamour ambassador.
"Having the honor to represent The Girl Project at Glamour magazine's 50th Women of the Year Ceremony has forever changed me.  The diversity I was able to experience in New York has allowed me to see the world differently. 
As a result of all the experiences with CIS and Glamour, I have embraced the new role of ambassador and look forward to what the rest of High School has in store for me."
For Makayla cheerleading is still a continuous source of joy and happiness. At 10 years old, Makayla has fortitude for success. While college may seem far away, she is determined to attend a good institution, work hard and become a Kindergarten Teacher.
With resiliency, determination, and the help of their site coordinators, these students are doing great things and advancing to the next level.
Monica is making her college dreams a reality. This fall she is planning to attend college where she will study to become an orthopedic surgeon.
Kylee is planning to pursue a career as an RN. She has a part time job as a dietary aid at a local nursing home. And she's already received her acceptance letter and will be attending Neosho County Community College.
Gabriel is ready to shift her focus to the next phase of her life as a student at Rust College, a historically black liberal arts school in Holly Springs, Mississippi.  She wants to be the first in her family to graduate from college, and plans to become a pediatric nurse.
Kenton finished his high school wrestling career by reaching the third round of the National Wrestling Championships this past April. But wrestling for Kenton has meant more than just sports. "Wrestling has given me a lot of insight into life", he said. And success for me means I have to keep pushing. When I want to give up, in wrestling, in life, I tell myself, 'Keep pushing.' If not I won't get to the big stage."
Today, we celebrate these students and the outstanding work they've done to stay in school and graduate to the next level. Caps off to our CIS Experience students!
Read more about our students and check out our amazing grads today on Instagram!