2022 DEI Summit - The Power of IN: INcluded, INvolved, INspired
By Communities In Schools | Jan. 13, 2023
Our Commitment to Diversity, Equity, and Inclusion (DEI)
We believe that transformative relationships are key to unlocking a student's potential. We will succeed by including in our strategies, ingraining in our culture, and reflecting in our behaviors, principles and practices of diversity, equity, and inclusion. As a result, we break down immediate and systemic barriers to create and sustain equitable outcomes.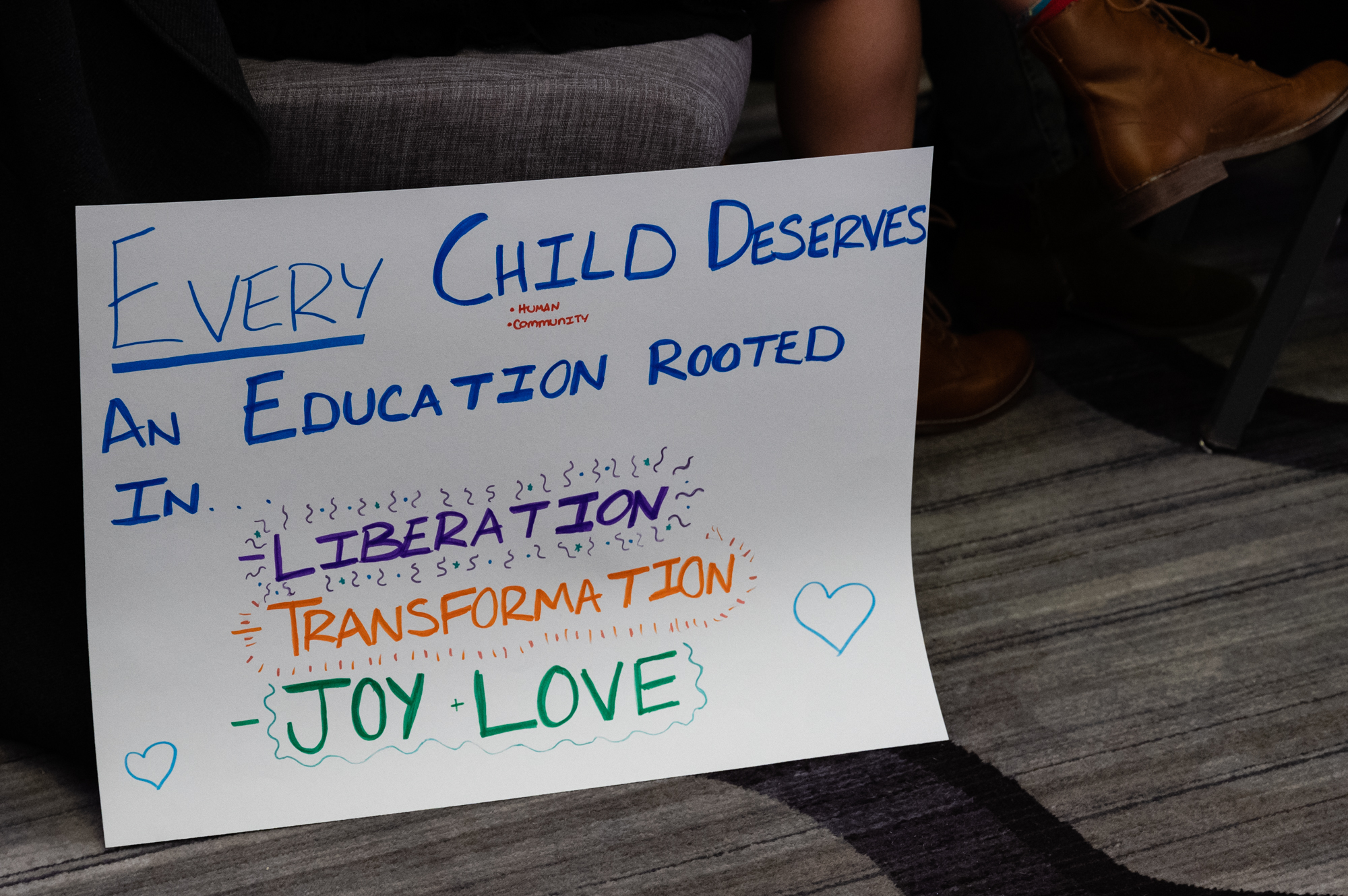 At Communities In Schools® (CIS®), our commitment to DEI is our north star. We integrate DEI principles into our workforce and policies, develop the appropriate resources to meet students' needs, and work towards educational equity for all students. 
In November 2022, the National Office proudly hosted our second annual DEI Summit in Washington, D.C., at the Grand Hyatt Hotel. This conference was intentionally created to encourage internal stakeholders and youth-serving organizations to have courageous conversations, collaborate, innovate, inspire new programming, and maintain momentum around social justice and equity practices related to education and empowering youth voices.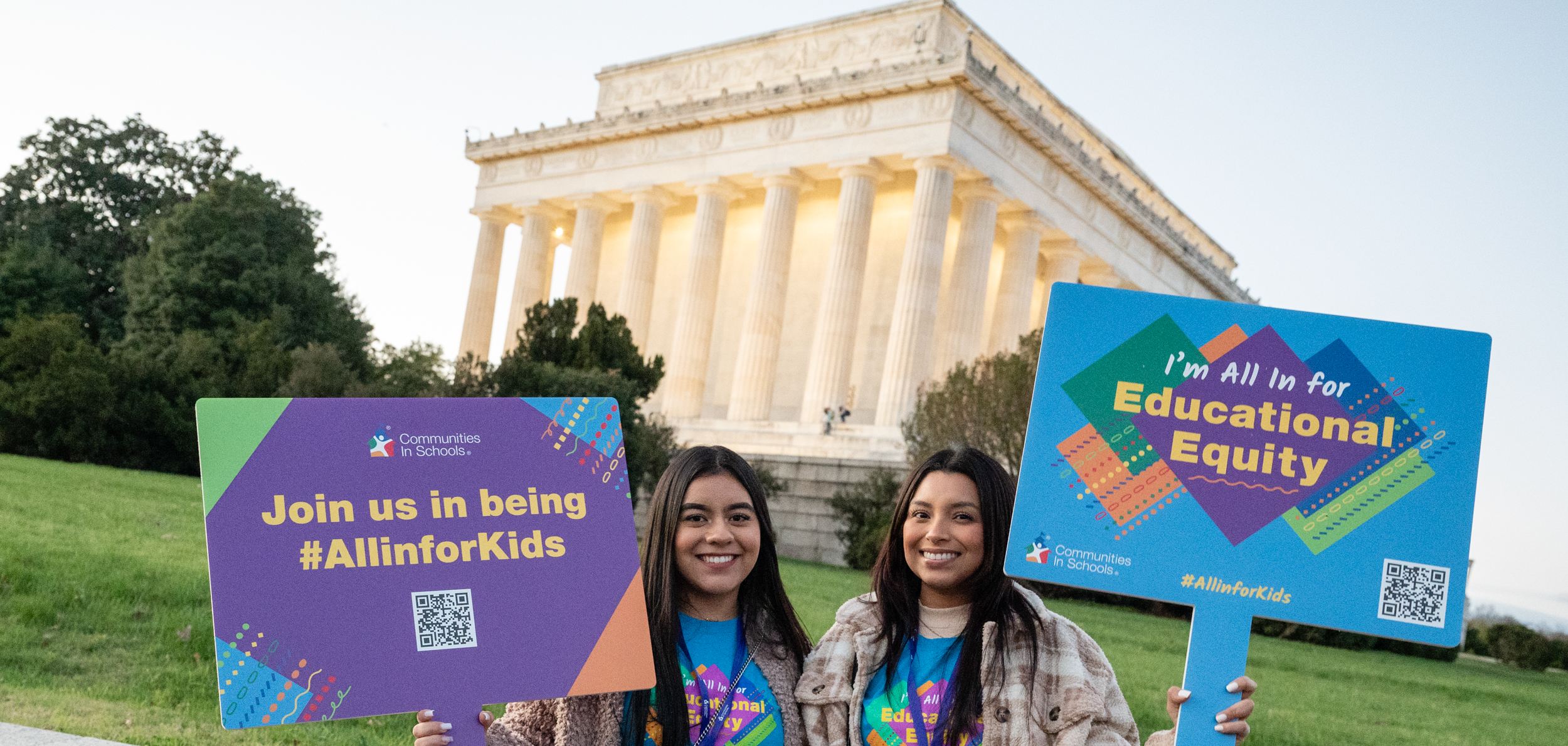 Celebration for Educational Equity 
The biggest highlight was on the evening of November 16, 2022, when CIS held a celebration for education equity on the steps of the Lincoln Memorial! Among the individuals gathered were different internal and external stakeholders all coming together to elevate the importance of education equity for all students.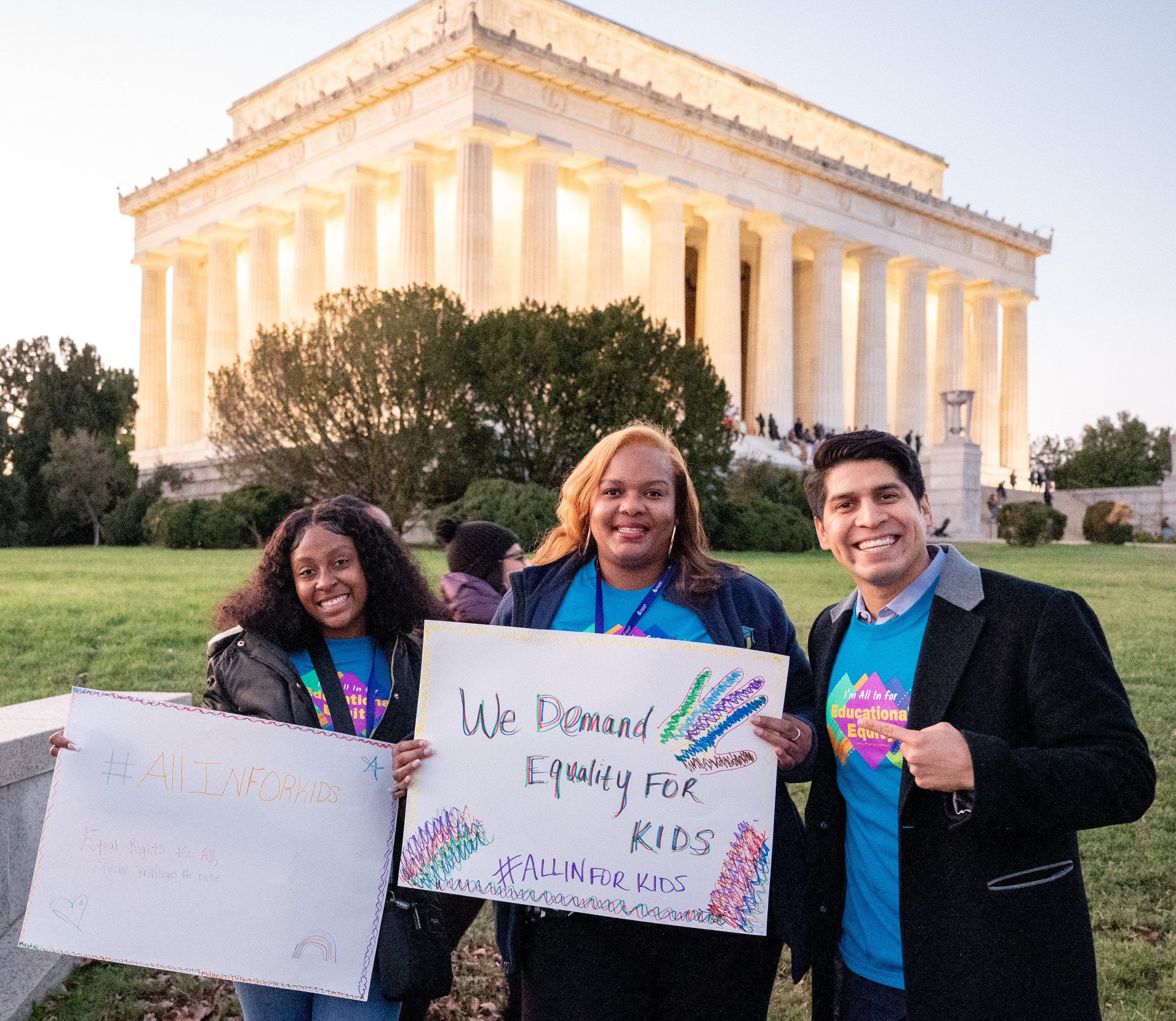 Sharing our mission and commitment to student success in the heart of our nation's capital was a proud moment for us after 40+ years of working with students across the country to ensure they succeed in school and beyond. Together, we held our signs high in the air chanting, "All in for Kids and Education Equity." Our voices were heard from all sides of the Lincoln Memorial.

Thank you to our incredible CIS alumni, Rey Saldaña, Cyril Jefferson, and Nadia Hernandez for sharing the impact of CIS in their lives and for standing with us in the pursuit for social justice in education!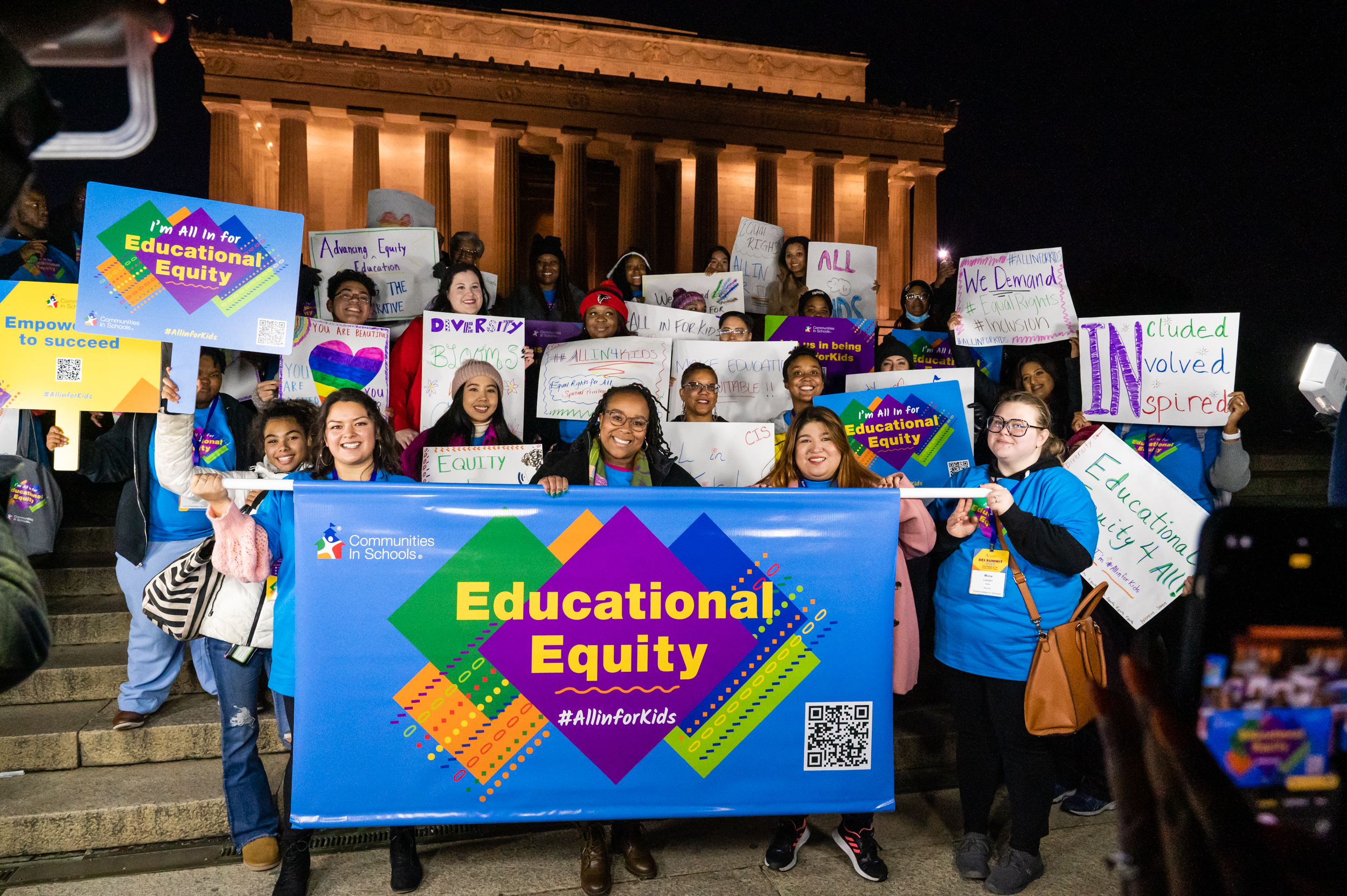 We look forward to reconnecting with everyone again at the 2023 DEI Summit! Until then, you can...
Watch the livestream from the Celebration for Educational Equity
Read our 2022 Community Matters Report: Focus on Diversity, Equity, and Inclusion